13.11 - Attachment 1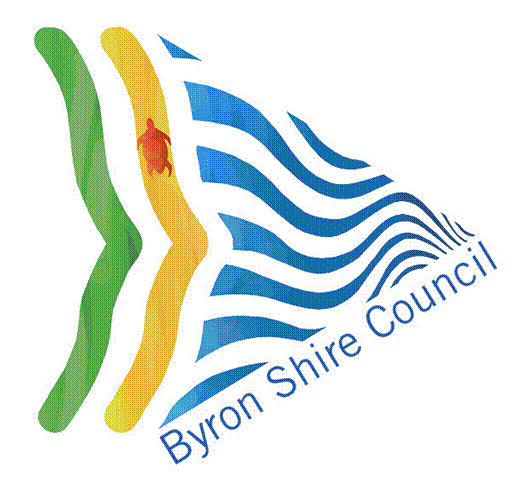 SUSTAINABLE ECONOMY COMMITTEE
TERMS OF REFERENCE
INFORMATION ABOUT THIS DOCUMENT
(INTERNAL USE ONLY)
Date Adopted by Council

19 March 2015

Resolution No.

15-108

Responsibility

Sustainable Environment and Economy

Review Timeframe

Last Review Date:

Next Scheduled Review Date
Document History
| | | |
| --- | --- | --- |
| Doc No. | Date Amended | Details Comments eg Resolution No. |
| E2015/11805 | 19 March 2015 | Draft  - Adopted 15-108 |
| E2015/36432 | | Amended  reported to 16 July 2015 Meeting |
Further Document Information and Relationships
Related Legislation

Section 355, Local Government Act (1993)

Related Policies

Code of Conduct Policy 1.1
Work Health Safety Policy
Code of Meeting Practice Policy

Related Procedures/ Protocols, Statements, documents
Table of Contents
1....... Preamble. 4
2....... Understanding the Local Economic Development Function. 4
3....... Objective and purpose of the Byron Shire Sustainable Economy Committee. 4
4....... Membership. 5
5....... Invited Guests. 6
6....... Term.. 6
7....... Pecuniary Interest 6
8....... Quorum.. 6
9....... Confidentiality. 6
10..... Audio Taping of Meetings. 6
11..... Privacy. 6
12..... Election of Chairperson. 7
13..... Voting. 7
14..... Convening Meetings. 7
15..... Meetings operations. 7
16..... Role of Committee - research and policy development 7
17..... Project Reference Groups. 7
18..... Section 377 Delegation. 8
19..... Work Health Safety. 8
20..... Insurance. 8
21..... Grievance Procedure. 8
22..... Publicity. 8
23..... Selection Criteria. 8
The Sustainable Economy Committee (SEC) is an advisory Committee of the Council and does not have executive power or authority to implement actions.
The role of the SEC Committee is, independently of management, to report to Council and provide appropriate advice and recommendations on matters relevant to economic development and tourism in the Shire.
2.         Understanding the Local Economic Development Function

[An extract from The World Bank]
The purpose of local economic development (LED) is to build up the economic capacity of a local area to improve its economic future and the quality of life for all. It is a process by which public, business and non- governmental sector partners work collectively to create better conditions for economic growth and employment generation. 
Local economic development (LED) offers local government, the private and not-for-profit sectors, and local communities the opportunity to work together to improve the local economy. It focuses on enhancing competitiveness, increasing sustainable growth and ensuring that growth is inclusive. LED encompasses a range of disciplines including physical planning, economics and marketing. It also incorporates many local government and private sector functions including environmental planning, business development, infrastructure provision, real estate development and finance.
The practice of local economic development can be undertaken at different geographic scales. A local government pursues LED strategies for the benefit of its jurisdiction, and individual communities and areas within a local government's jurisdiction can also pursue LED strategies to improve their economic competitiveness. Such approaches are most successful if pursued in partnership with local government strategies. LED is thus about communities continually improving their investment climate and business enabling environment to enhance their competitiveness, retain jobs and improve incomes. Local communities respond to their LED needs in many ways, and a variety of approaches can be taken that include:
·      Ensuring that the local investment climate is functional for local businesses;
·      Supporting small and medium sized enterprises;
·      Encouraging the formation of new enterprises;
·      Attracting external investment (nationally and internationally);
·      Investing in physical (hard) infrastructure;
·      Investing in soft infrastructure (educational and workforce development, institutional support systems and regulatory issues);
·      Supporting the growth of particular clusters of businesses;
·      Targeting particular parts of the city for regeneration or growth (areas based initiatives);
·      Supporting informal and newly emerging businesses;
·      Targeting certain disadvantaged groups.
The objective of the Committee is to work with Council and the Economic Development & Tourism unit of Council to generate and sustain employment and business investment in the Byron Shire that will strengthen the Byron Shire local economy in a sustainable manner.
Actions of the SEC that can assist to achieve this include: 
·       Seeking out and identifying opportunities to help the Shire achieve its social-economic development goals;
·       Providing advice to Byron Shire Council in relation to the sustainable economic development, marketing and management of tourism and other industries, including events and other cultural initiatives,
·       Providing a holistic view of industry development and management that represents the interests of both industry and resident communities across the Shire, with regard for the social, environmental and economic benefit of the Byron Shire community;
·       Providing assistance with implementation of strategies and actions within the Byron Shire Economic Development Strategy, the Tourism Management Plan, Events Strategy and any other plans relevant to the Economic Development & Tourism unit of Council;
·        Acting as a sounding board in response to initiatives of the Economic Development & Tourism team as well as to community members, business groups and associations in the community;
·       Providing timely information regarding events and issues of importance occurring in and to the local business community;
·       Suggesting  and recommending to staff ways the Shire can support, retain and/or attract business investment to the community;
·      Fostering links and engagement between Council, industry and community interests, including provision of leadership on partnership initiatives and supporting partnership development;
·      Working cooperatively with local, state and regional government departments and agencies, local economic development, tourism and industry and business organisations, environmental stakeholder organisations and the community;
·       Identifying and reporting industry trends (including relevant statistics) on competitiveness issues, policy and programs across local, regional, domestic and international platforms; and
·       Assisting with the dissemination of information between all stakeholders
The committee will also;
·     Provide direction to the various sub-committees established by the SEC Committee to work on individual areas;
·     Consider and review reports prepared by sub-committees and refer appropriate policy and strategic direction to staff for their appropriate action, including formal submission to Council.
·     Report on achievements, via an annual report to Council, stakeholders and the community on the progress of implementation of the relevant plans.
·    Five industry members, each representing key economic driver industries in the Byron Shire economy – tourism, creative industries, agriculture & food production, education and business services.
·    Two community members who are not associated with any particular industry and of whom at least one is from a rural area. (In the event of no suitable nominations being received for the member from a rural area, the two community members should be selected from two different geographic areas within the Shire.)
·    One member from an environmental organisation or who has significant experience in the delivery of environmentally sustainable projects and/or activities.
·    An invitation should be extended to the Bundjalung of Byron Bay Aboriginal Corporation (Arakwal) to provide one representative if desired.
·    Two or more Councillors, as determined by Council.
Members represent the sub-sector/ precinct identified, not a particular organisation.
Council may appoint an alternate for any Committee member position as recommended by the SEC Committee.
The Advisory Committee Convenor may request to seek further expertise and consultation as agreed to by the Group and if necessary arrange attendance of a person providing the expertise at a meeting.  Any request for information to be at no cost to Council unless a budget is allocated by Council.
·    Appointments to the Committee are in a voluntary capacity only.
·    A Committee member shall hold office for a maximum of four years (the term of the current Council) after which they must stand down.
·    Additional terms may be served if nominations are called for publicly, and Council consider no suitable alternative nominations are received.
·    Members standing down are eligible to re-nominate if they have not exceeded a four year term.
·    Members standing down may hold office up to three months (transition period) after the Council election.
·    The Committee may be dissolved/ created by Council resolution at any time. Council will appoint all representatives to the Committee, who shall be determined after a call for nominations by advertisement or through industry networks.
·    Extraordinary vacancies on the Committee may be filled by Council appointment on the advice of the Committee, or through public advertisement or as resolved by Council.
·    Members of the Committee shall cease to hold office:
o  If Council dissolves the Committee
o  By the death, mental incapacitation, bankruptcy or serving of a sentence for any offence but failure to pay a fine.
o  If a member provides a written resignation
o  If a member is absent for three consecutive meetings without having obtained leave of absence beforehand. An apology does not constitute approved leave of absence.
Any members of the Committee having a pecuniary interest in any matters being discussed by the Committee shall declare same at the meeting of the Committee and refrain from participating in the discussion. The interest will be recorded in the minutes.
A quorum of the Committee will be 50% plus one of the appointed members, which must include at least one Councillor. If a quorum is not reached within half an hour of the appointed starting time, the meeting will be adjourned to a time determined by the Chairperson.
Members of the committee will, in those circumstances where confidential matters are subject to deliberation, maintain confidentiality.
A meeting may be recorded to assist with administrating the group meeting.  If the meeting is being recorded, all members will be advised of this and it will be noted in the Report of that meeting.
All group members are to abide by Council's Privacy Management Plan (E2013/32774) relating to their access to personal information.
The position of Chairperson is to be elected from Councillors comprising the committee
Each member of the committee is to have one vote. Staff members participating on the committee do not have any voting entitlements.
A majority decision of the committee comprises a majority of elected members present and voting on any item subject to the requirements of a quorum being met at the meeting.
At least quarterly meetings will be held.
A meeting of the committee may be convened in response to either the direction of the Byron Shire Council or by the Chairperson of the Committee.
·    Minutes of SEC Committee meetings will be serviced by the Economic Development & Tourism unit of Council and will be kept and presented to Council at its next meeting.
·    Meeting notes shall be circulated to Committee members at least nine days prior to subsequent meetings, together with an agenda and such reports to the Committee as required. Council's standard format for Committee meeting reports/ minutes will be adopted. Late correspondence or business items will be considered by the Committee if ruled by the Chairperson to be a 'matter of urgency'. The Servicing Officer to provide the Committee with details in a timely manner.
·    Members of the Committee shall speak through the Chairperson.
·    Consensus or show of hands, when required will decide matters.
·    With the consent of the Committee, external agencies may be invited to address the Committee as required.
·    Subject to Council's 'Code of Meeting Practice' (Policy No. 14.004, E2014/38231) meetings of the Committee shall be open to the media and public as can be reasonably accommodated. Access may be denied in any case where the Committee, by resolution, so decides on the grounds that information/ items under discussion may prejudice Council's or an individual's interest.
·    Members of the Committee are to abide by Council's Code of Conduct (Policy No. 13.003 E2013/12377) at all times.
·    Meetings will be held principally at Byron Shire Council administration office in Mullumbimby.
The Committee is to facilitate strategic policy development and implementation on a range of economic development issues within the Byron Shire Local Government area and to make recommendations to Council accordingly, within the context of the adopted plans of Council.
Project Reference Groups may be established at the direction of the SEC Committee to address issues clearly identified in the plans relevant to the Economic Development & Tourism unit of Council.
The terms of reference for the Project Groups will be developed on a case-by-case basis and will clearly identify the role, the function and the reporting process and the expiration date of the Project Groups.
The Chairperson of a Project Group must have research or extensive practical experience and/or technical skills relating to economic development or one of the identified priority industries. The Secretary of a Project Group must have experience with minute taking and report preparation and be familiar with relevant computer applications. Members of Project Groups must be able to demonstrate in their expression of interest relevant qualifications, skills and experience in sectors linked to the topic being addressed by the Sub-Committee.
Minutes of Project Group meetings will be kept on a Council database and presented to the Committee at least annually. These become part of Council's corporate records.
Project Groups will be expected to report to the SEC Committee on a quarterly basis. The SEC Committee may wish to feature the work of one or more Project Groups at its quarterly meeting. Key items from the Project Group report will be presented to Council via a report from the SEC Committee.
The SEDAC Committee does not have any delegated functions pursuant to section 377 of the Local Government Act (1993) and does not have the power to direct staff.
The Committee may make recommendations with regard to expenditure of budgeted funds and on policy relevant to Byron Shire industries. These recommendations will be submitted to Council for resolution.
All group members are required to comply with the "Worker Responsibilities" as prescribed in the Work Health Safety Policy.
Council has in place 'Councillors and Officers Liability Insurance'. The terms of this insurance provide that, among other things, coverage applies to 'committee members of any special or advisory committee established by the policyholder under the Local Government Act'.
Grievances relating to matters before the Committee will be dealt with according to the Complaint Handling Procedures and Sanctions in Council's Code of Conduct (Policy No. 13.003 E2013/12377).
Publicity relating to matters before the Committee and programs adopted by the Committee should be in the name of Byron Shire Council SEC Committee and in accordance with Council Policy authorised by the Chairperson and the Media Communications Officer.
·    Committee members will have an interest in a relevant industry to the SECs work.
·    Committee members will have strong communication skills, a willingness to contribute, and be capable of informing and motivating others.
·    Members will have ability and readiness to act solely in the best interests of sustainable economic development in the Shire, without regard to personal interest or benefit.
·    Members will bring their personal knowledge and experience to bear on issues of relevance.
·    Members will have the ability and willingness to be an ambassador for the Shire and to represent the Shire positively to media, industry organisations and visitors.
·    It is highly desirable that Committee members have expertise in ONE or more of the following:
o  Marketing
o  Business development
o  Business operations
o  Industry association membership/ involvement
o  Knowledge of the tourism, creative industries, agriculture/ food production and business services industry structures at a local, regional, state and national level
o  Knowledge of tourism and/ or other industry distribution systems
o  Knowledge of the Shire's key products and services.
o  An understanding of the current and future needs and requirements of the Byron Shire industry sector
o  An understanding of the current and future needs and requirements of the Shire regarding the development of a sustainable economy
o  Experience or working knowledge of economic development issues as an employee, resident or student
o  An understanding of economic development issues from a community development or community services perspective
o  Experience with a historical society, chamber of commerce, arts/ culture/ events, other local/ state/ regional organisation (eg NPWS, Economic Regional Development or Tourism Boards/ Committees).