Council resolved on 24 August 2017 under Resolution 17-329 to undertake investigation and community consultation regarding the possible implementation of a revised parking management strategy in the Brunswick Heads Town Centre.
The initial investigation prepared by Traffic and Parking Systems Group (TPS) considered the current demand and potential alternative arrangements including alternative time restrictions and the potential implications of introducing a pay parking system.
Council staff undertook community consultation regarding the proposed changes. Based on the survey and consultation feedback, it is proposed that the majority of the Brunswick Heads community would be supportive of the parking time limits changing in line with the Brunswick Heads Chamber of Commerce proposed layout, with some adjustments proposed by Staff.
Council subsequently resolved 17-587 as follows;
1. That Council endorse the implementation steps recommended in the Brunswick Heads Parking Management Strategy as modified to:
a) Implement revised time limits in the town centre immediately (as per point 2 below);
b) Closely monitor parking demands, durations and infringements in the Town Centre Area in particular with the objective to continuously quantify the appropriateness of duration limits and to 'track' trends in the level of infringement; and
c) Assess the compliance with the revised time limits and associated infringements in the management of parking turnover, following the implementation of the revised time limits, in conjunction with any future consideration by Council of the implementation of a pay parking scheme in Brunswick Heads.
2. That Council endorse the implementation of the changes to the parking time limits in Brunswick Heads, using the layout provided by the Brunswick Heads Chamber of Commerce shown at Figure 2, incorporating the amendments identified in Table 2.
3. That Council seek Local Traffic Committee (LTC) endorsement of the parking time limit changes.
4. That Council negotiate any necessary agreement with Crown Lands to implement parking schemes.
5. That prior to the consideration of any Pay Parking Scheme for Brunswick Heads, staff undertake further investigations and consultation and report to Council in mid 2018 on revised parking arrangements and the cost of infrastructure upgrade requirements in the following areas;
a) Booyun Street, east of Park Street, in order to implement a Kiss and Ride School drop off zone in this area;
b) Park Street, between Fingal Street and Slessor Lane, to formalise parking whilst maintaining the existing bus zone;
c) Parking arrangements on South Beach Road, including dedicated parking for up to four (4) Horse floats at the end of South Beach Road; and
d) Parking arrangements in South Beach Lane
6.
That Council approve:
a) an allocation of $115,000 to be funded from Section 94 Car Parking Brunswick Heads to undertake the investigation works in items 5a) to 5d), inclusive; and
b) the allocation of $25,000 for the implementation or revised time limits (including line marking) be funded from the existing signage program.
Council then raised an urgency motion at the 28 November Extraordinary Council Meeting to modify the amendments identified in Point 2 of resolution 17-587. The urgency motion passed under resolution 17-636 as follows;
That in relation to the implementation of the Brunswick Heads Parking Management Strategy, that Council endorse the following time limits subject to Local Traffic Committee approval:
1. General time limits to apply Mon to Sun 9.00am - 5.00pm
2. Time Limits at South Beach Road and South Beach Lane be retained as all-day parking.
Figure 1 below depicts the parking time limit arrangement to be implemented in Brunswick Heads in February 2018, after Council adopts LTC recommendation.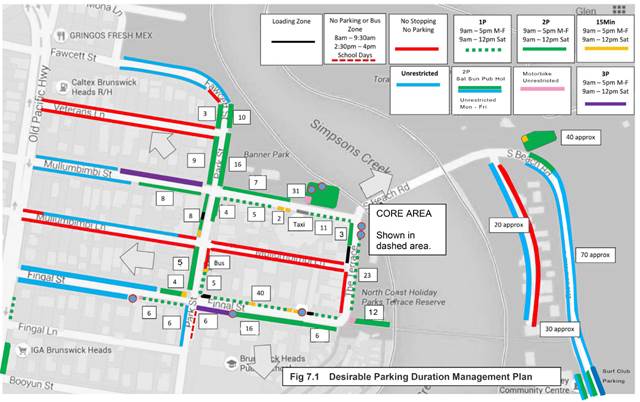 Figure 1 – Brunswick Heads Parking Management Plan
Table 1 – Amendments to Chamber of Commerce Layout – Time Limit Changes
Council Resolved Amendments

1.

Time limits to apply 9am – 5pm, 7 days a week.

2.

2P full length of southern side of Fingal Street. 4P on Booyun Street, east of Park Street.