13.11 - Attachment 1
BSC File No:  #E2015/82707
Contact:  Deanna Savage
Deanna.Savage@byron.nsw.gov.au
16 December 2015
Mr D O Thompson & Ms M L Plowman
722 Main Arm Road
Mullumbimby NSW 2482
Dear Mr Thompson & Ms Plowman
Interest in Potential Part Road Reserve Closure Durrumbul Road
Council is currently looking at surplus land in the shire and after inspection has determined that the Council owned road reserve that adjoins your property (as outlined in red as per image below), may have the potential for closure and sale.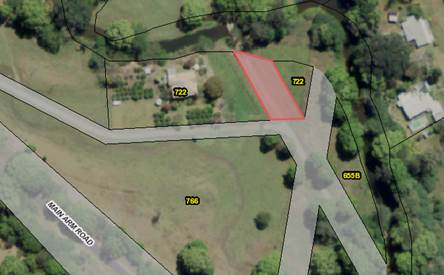 Council is writing to you as the adjoining land owner to ascertain if you are interested in adding to your existing land parcel.  We realise there are costs associated with this proposal that need to be considered so if you are interested we are happy to go through the process and fee structure with you.
If you have any further questions, or would like to look further into this proposal please do not hesitate to contact Deanna Savage on 02 6626 7304.
Yours sincerely
Phillip Holloway
Director
Infrastructure Services